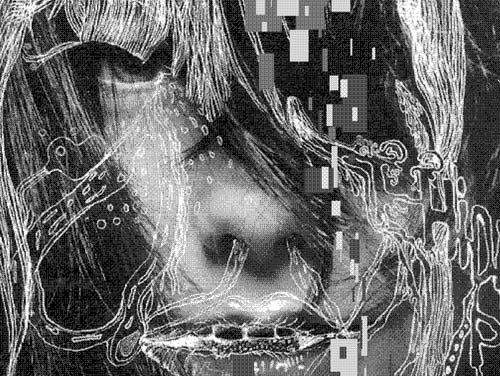 ...from the hot light of the streets, from the glare of millions of camera lenses... from the heat coming off in waves from computers, from wires, from the toxicity of speech... at the sight of a cramped room filled with people who sweat and jiggle in gyms instead of walking/running/biking/skating/whatever... From self-regulation, from frustration, from all kinds of junk seeping into my pores...
On that note, (was there even one?) this show was dedicated to un amigo de un amigo. Keep hittin up billboards, kids.
Rites of Spring
- "Hidden Wheel"
Joy Division
- "Disorder"
Dead Prez
- "Wolves"
Sonic Youth
- "Against Fascism"
Tyondai Braxton
- "Stand There"
The Microphones
- "Get off the Internet"
Negativland
- "Announcement"
Boris
- "
Ano Onna No Onryou
"
Lungfish
- "Cleaner Than Your Surroundings"
T.S.O.L.
- "I'm tired of Life"
Daniel Johnston
- "Desperate Man Blues"
Dirty Projectors
- "Police Story"
Ariel Pink
- "Suicide Notes"
The Rapture
- "The Coming of Spring"
Prefuse 73 feat. MF Doom & Aesop
- "The Blacklist"
Patti Smith
- "My Generation"
Sleater Kinney
- "Oh!"
Heavy Vegetable
- "Abducted by Work Aliens"
My Bloody Valentine
- "(When You Wake) You're Still in A Dream"
Talking Heads
- "Stay Hungry"
Faust
- "Just a Second (Starts Like That!)
The Beatles
- "Blue Jay Way"
Apparat
- "Not a Number"
Owls
- "I want the Quiet Moments of a Party Girl"
Liquid Liquid
- "Optimo"
I also read a bit from William Burrough's
The Electronic Revolution
over
Pink Floyd
's "Sheep" (
a free read
on Scribd)
and tonight's special guest
Matt Damon
on Palin (My favorite part is about 0:39 sec. in)"...It's like a bad Disney movie..."